Topic :
Short story- Sabak | Hindi Short Stories
© Timesok.com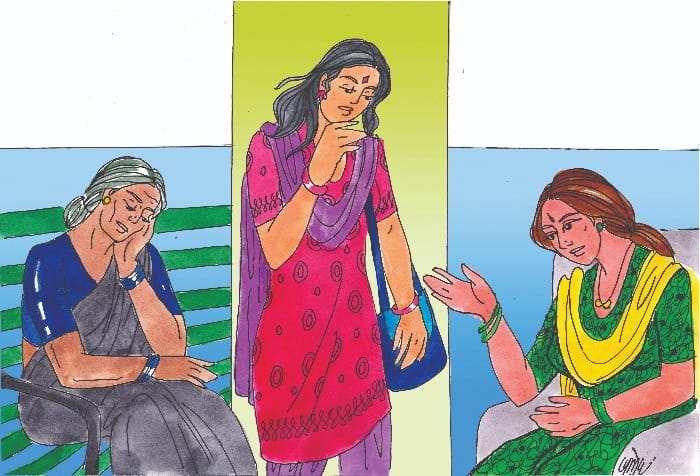 I had just received a lesson of life, regardless of the relationship, never listen to one thing and make any opinion about anyone Do not know what the truth is.
While walking in the evening with my friends - Tanu and Rashmi in the Society's Garden, I glanced at a beetle sitting on a bench located in the corner, flying on the Maya aunt. They lost some thinking in some serious and sad things. Aunt often meets here, she speaks well. Uncle died five years ago. They live with their daughter Sonal. Sonal's daughter is in tenth class and son in eighth.
Sonal's husband Anil died in a road accident ten years ago, since then, his son, Antoine and Sonal, is three years younger with Anuj Sonal. . After completing every round of the garden, my attention was going towards Auntie. He was a little too serious today, otherwise he would have called us by voice. Tanu and Rashmi also went on a trip to the house, but I did not consider my mind.
I sat down with them saying "Halo aunt-hot-gallery" Aunt Fikey laughed laughing, "Come, Shubha, how are you?"
"I'm fine aunt. Why are you sitting alone today? Where are the rest of the aunt? Your friends? "
" They all went home to walk out. "
" Did not you go? "
" No desire to go home. "
" Oh-hot-gallery Not at home? "
" No, the movie has been with the children. "
" Did not you? "
" Who takes me? " I did not feel right, I kept quiet But the aunt itself began to dispel the silence of his mind. As Aunt was sharing the pain of her heart, my heart was filled with immense sympathy for her.
Aunt was saying, "I have been living with this year to support this Sonal. Today, when its children grew up, I did not need it. Ever take out both children and carry them out. Never Movie, Never Dinner I will go with Anuj as soon as I get a job. Destroyed, I'm lying, there is no where else-hot-gallery Otherwise why it raises so much tantrums. So far, her children were small. He needed us Her husband has left so much money, even then she has trouble spending money on me and Anuj. "I was shocked, listening to the miserable aunt.
Read also: What are your expectations of a life partner?
Sonal is such-hot-gallery Whenever I got it, I felt a gentle, gentle temperament. Is it his behavior with his mother at home? I came to my heart with a sense of humor. When I started to get dark, I took my aunt from the ground and sent home, I returned to my home. Then I did not feel like doing anything. It was just thinking that old age is a lot of trouble. It is not easy to bear humiliation day and night, depending on your daughter, but how can a daughter abuse her mother? Staying Aunt's sad face was coming forward to my eyes.
What should I do? Talking to Sonal would be right to explain to her? But nowadays it is not wise to interfere in one's life-hot-gallery Two-four days went away. Aunt appeared to me in the garden after me, but I did not get the chance to sit and talk. One day the aunt was not there, in the garden, suddenly appeared Sonal. I was shocked, he smiled too. I said, "You see today after a long time. Today Aunt has not come. "
" Mother's kitty party is today-hot-gallery "
" Good? "
" Yes, children have gone to the birthday party today. I thought I would go out on a trip. "
" Well done. "I told him that he too stepped with me. She kept asking about my children's education. Her civilized nature always felt good to me, but after the aunt's talk I was in a lot of confusion and wanted to talk about her aunt. After the walk I said, "Sonal, sit on the bench for five minutes?"
"Yes, why not-hot-gallery" We both sat down. How do I start talking, I was thinking. After all, I asked, "Anuj got a job somewhere?" On Sonal's face, I saw a little wiggle of sadness. Speak with a cold breath, "He will not find what he wants to find-hot-gallery Shubha, the house-to-house story. Leave it, today you have met with you so many days. Can I sit with my cry? "
" Oh no, can you tell me your heart, there is some problem? "
" You know, my husband left me very soon, How small-hot-gallery Mother had come to live with me and Anuj and Dad that I would be supportive. But I still bury that day when the mother came to live with me. "I'm stunned badly," Really? What happened? "
" We have a flat and two shops. From the rent that comes from there, and my husband's insurance money, I have taken care of home and children's education.
Read also: Parenting Guide - Smart Tips for Keeping Kids Strong-Free
Once upon a time I have a job somewhere , But I had to leave in a month, because Anuj and mother had clearly refused [1 9659005] to handle the children. Dad was not there, so I kept my hand on my mother and kept my hand on one side. You know Shubha, the mother has three flats, the three have rented. A lot of money and Dad's money comes to the mother, but the mother does not spend a rupee on me or on my children. All of them are for Anuj and Anuj-hot-gallery He is so lazy and uncomfortable that he is busy on a TV or computer all day. If children have to read, then I keep saying that slow the TV's voice. Then mother feels so bad that do not ask. There are so many tantrums of Mother and Anuj that they can not tell. They also make many kitkits from Med. In my own house, suffocates me, then I will go out with children.
Three-three kitty parties are mother's For me and Anuj, there is ample money for all kinds of entertainment, but my parents spend a whole lot of time on their own. Wish, mother does not come to us in the name of giving support. I live happily with myself They never even thought of living in their flat because they would have their expenses there.
Shubha, this morning mother had told a lot, heart was full. Today has told you all. Please, do not tell anyone. Do not tell your problems to anyone till date, no one will be able to believe it too soon. The one who looks in front is not the same truth, much remains ignored. Let's go? "Sonal wiped his eyes, so I also realized the humidity of my eyes. We both went towards the path of our own building. I saw him twisting I was feeling sad about her tired steps, and she was feeling sad about me. and me? I had just received a lesson of life, regardless of the relationship, whenever one should listen to one thing and not make any opinion about anyone. Do not know what the truth is. Secondly, I do not know how many people are living together. Elderly parents do not even make mistakes-hot-gallery Only after growing up is not true, everything is true-hot-gallery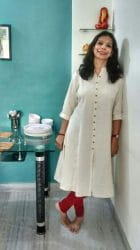 Poonam Ahmed
More Short Stories Click here Click here - SHORT STORIES
Summary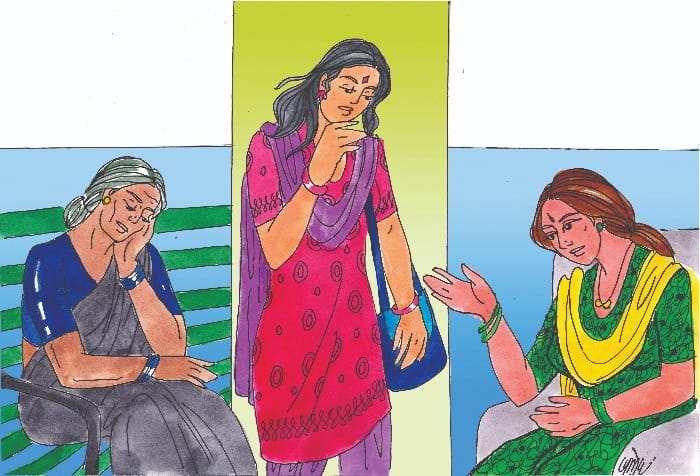 Article Name
Story Story (Short Story-Sabak) | Hindi Short Stories | Hindi Kahaniya
Description
I had just received a lesson of life, regardless of the relationship, whenever one should listen to one thing and not make any opinion about anyone, I do not know what is true.
Author

Meri Saheli Hindi Magazine

by

Timesok.com
Uncategorized