Topic :
Why Women Should Me-Time? (Why Women Need Me-Time?)
© Timesok.com
Today's smart and sensible women are also enjoying their mime by playing all the responsibilities of home and family careers. Yes, women are changing and this change has come to accept their family and society as well. And most importantly, this change has made women's life even more beautiful. Why and how important is it for women? Let us know.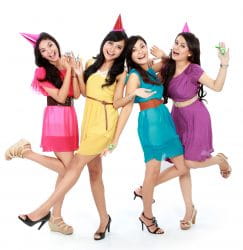 We all know that if you are not happy then you can not keep others happy, so first of all you must be happy. Today's smart and resolved women know this thing very well, so they take away all the responsibilities of the family and the careers, separately for themselves, and fully absorb their me-time. This time is only for them, which they divfer to spend with their friends.
Me-Time is not new in women
Psychologist Madhavi Seth says, "Women in Me- Not there. Long ago, when women did not get too much exposure, they were given a time of 40 days after 5 days of birth and 40 days after the birth of the child, keeping their time in mind. In the same way, 2-3 times a year, women were sent to their maidens in the name of festival or custom, so that they could organize their time there. The gathering of all the women in the neighborhood was a time to play gossip or gossip. During the Periods, women used to spend their time on their own wishes. Similarly, when women used to go to their maternal aunt, the maternal careers took special care of that they could fully absorb their time. Women used to spend quality time with their friends, sister-in-law, cousins ​​etc. and return to the in-laws' house after refreshing. "
Career is more important for women than me-time
Until the world of women shrinks to the wall of the house By that time, he would have had the opportunity to spend time with my sister-in-law, sister-in-law, neighbor etc. The problem started when women kept stepping out of the house and responsible for both the home and away Mechanisms to handle the start. Slowly women got the freedom to make career, but the burden of their responsibilities in the house did not decrease. The people of the family began to feel that they had favored the daughter-in-law by sending them to the job, so that she should take care of her family as well as the responsibilities of the house. The result was that the financial situation of Career Woman began to improve, but its time-mine was lost. Career Woman's life started wandering at the tip of clockwise. College professor Suman Singh says, "I think being a career woman is not less than an observation. We do not have any life of our own. What did women start by doing a job started by the family members made them Super Woman? In addition to all the work at home, children's education, all the house bills, bank work ... gradually men have turned their entire women towards women. Sometimes it seems that we were happy women who did not have any meaning other than the work of the stove and the house. Now they feel that their wives will handle everything, but they will not care about anyone who will take care of him. "
... Because the change was necessary
Psychologist Madhavi Seth According to, "If women started demanding for me-time, then there is nothing wrong in it. Much of the thing is not good. When women work more than their capacity both at home and in careers, it starts deteriorating their mental and physical health, which is not right for them nor for their family. For a long time, playing dual responsibilities from home and outside, women started feeling that they are increasing with them, that is why they started demanding for me-time. You can also call it women's m-time and SHI-TIME, because they like to spend this time with their friends, not with family but with their friends. Where neither they are divventive nor have any responsibilities on them. "
Read also:

10 big things are hidden in 10 small things



Therefore, I needed time- Shi Time
While working hard day and night, getting a chance to spend your time with your friends, you become charged once again. This gives you new energy and you are happy to fulfill your work and all the responsibilities. When women go shopping, dinner or holidays with Friends, then there is no burden on them, but when they go out with the family, their whole time is spent in the service of all the family members. He passes away and he can not enjoy his holidays. Even on Holiday, family members expect that women of the house there also give everything they need in their hands. But when women go to roam with their friends, they are completely free and can enjoy their holidays more.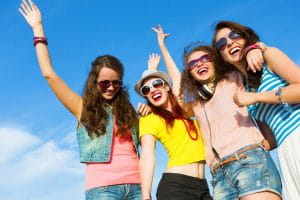 Getting Support of Family
Until the time when women were only confused between home and career, the burden of their work started to affect their health and behavior. , Due to the dispute between the couples, the dispute in the family began to grow. In such a situation the people of the family settled that they were not happy with the women of their house and it was not good for the family to do so. In such a situation, when the women of the house started demanding me-time, the family members also felt their demand and they started to allow happy women to enjoy this special time. That's where women started mingling once again. Now women will spend the time on the weekends or with their friends once in a month. At the same time, women have started going on holidays and their families let them roam freely. These changes in women are very good for their physical-mental health. Retired bank officer Madhavi Sharma said, "In our time there was so much that the in-laws were allowing us to work. I never had the courage to think about me-time. For any woman, it is not easy to reconcile both home and career together. Working women fulfill their wishes, they forget about thinking about themselves. I have suffered this problem so I do not want to let this happen to my daughter in law. He works so hard for everybody day and night, as much as my son earns, is it not our responsibility that we too think about his happiness? "
Travel companies offer special packages [19659004] Looking at growing microseconds and SHI-time in women, travel companies have also begun to offer Ladies Special Travel Package, wherein special care of women's safety and comfort is taken care of. Women are fond of enjoying these travel packages with their friends and making their me-time even more special. Aarti plans to roam for one week every year with her four friends and enjoys well with Friends. Aarti said, "We are working in five children and we are very busy in our work day and night, but we all meet one day every month and on that day we only do our mind. That one day serves as a stress buster for all of us and gives the energy to work hard throughout the month. We also go to Holidays every week for a week, and this is our golden time. This week we all live away from all the hassles of family and office. I think women's time is more important to their mental and physical health than their happiness.
Walking with Girlfriends is so beneficial,
Psychologist Madhavi Seth says, "When a boy and a girl go roaming together , Instead of enjoying walking, they are engaged in improving each other so that they can not stay open, but when only the girls or the group of boys go somewhere to roam , So do not Formelitijh between them, so they are able to Enjoy complete your trip. This is the reason why the Married Couple also likes to roam with their Friends Group instead of each other and there is nothing wrong in it. "
Read also:

Tension is not transmitted to you anywhere



These are the main reasons for growing time in women
* The desire to feel your freedom and mobilize the moment of happiness.
* For a while, family and careers have all the responsibilities of yourself Want to separate.
* Your Women want me to reduce mental stress. Time.
* Working Woman often does not get a chance to get a baby due to work commitments, so he likes walking with Friends in free time. .
* She wants to feel her financial independence and can do so only in her own time.
- Kamala Badoni
by

Timesok.com
Uncategorized