Topic :
The 10 special things related to the film will be compulsive when watching Sanju (10 reasons to watch Sanjay Dutt's Biopic Sanju)
© Timesok.com
Bollywood's Munnabhai Sanjay Dutt on the controversial life of the film 'Sanju' is released today in cinemas across the country. Director of the film, Rajkumar Hirani, has tried to showcase the disputed aspects of Sanjay Dutt's life in the best possible way. Many trailers related to Sanjay Dutt's life have already been done in the movie trailer and Fans was eagerly waiting for the release of the film to know every secret of his life. Now that the film is released, we are going to tell you 10 special things related to this movie, after knowing who you will not be able to stop yourself from watching this movie.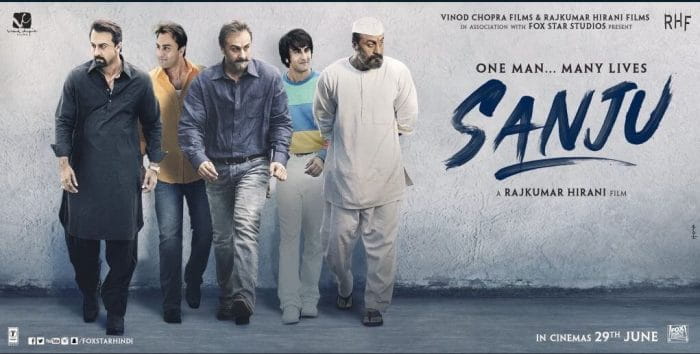 Film 10 special things related to Sanju-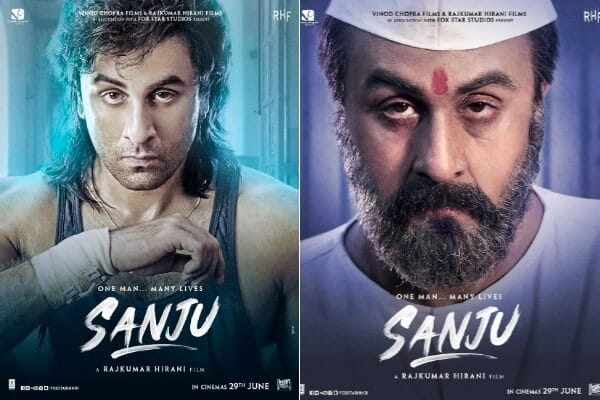 1- You may have seen in the film trailer that Sanju is seen talking to Anushka Sharma with her wife. She asks Sanju that how many women have been sleeping so far. While revealing the biggest, Sanju says, remembering till 308. Let's assume 350 for safety.
2- Sanjay Dutt's life also came in a time when he became a drug addict. A scene in the trailer was also told how he became a drug addict. The story of Sanjay's becoming a drug addiction and coming out of this addiction would arguably want to know.
3- When Sanjay Dutt was in jail, a police officer slapped him during the interrogation and in the film's trailer have been shown. There is a dialogue in the trailer, where Ranbir Kapoor says, "I'm stupid, drug I am addicted but I am not a terrorist. Please tell us that Sanjay Dutt had gone to Tarhad jail of Arms Act and during the interrogation of the police he was asked to confess that he was a terrorist.
5- Sanjay Dutt had to stay behind the bars of jail, What difficulties had Sanjay faced while remaining in jail, all this is shown in the film, to which the viewer will not be able to stop watching the movie.
6- It is said that Sanjay ki a ghar Lfrend that leaves him and takes joined another. Angry with this infidelity of his girlfriend, Sanjay goes to his house one day, where he gets hit by jealousy after seeing his existing boyfriend's carriage.
7- A poster of the film was seen in that Paresh Rawal has hugged Sanju's Ranbir Kapoor. In fact, his mother Nargis was killed just before Sanjay's first film 'Rocky' was released, and during the film's divmiere, Sanjay remembered his mother and became emotional and had his father embraced. Sanjay had told his father how he became addicted to drugs.
8- In this film, Jim is seen playing Sarab as Salman Khan. It has been shown in the film how Sanjay Dutt slaps his Aziz friend Salman Khan on the birthday party of recognition Dutt. After all, Sanjay had to watch the film to know why he had slapped Salman.
9- Apart from Ranbir Kapoor, Sonam Kapoor, Diya Mirza, Manisha Koirala, Anushka Sharma, Paresh Rawal, Vicky Kaushal, Jim Sarab and Karishma Tanna have worked together in multi-stars. Who would not want to see all these stars together in the same movie.
10- Ranbir Kapoor is playing the role of Sanjay Dutt in the film, Sanjay Dutt himself also got cheated by watching Sanju Ranbir. Everyone is praising this look of Ranbir and he has adapted Sanjay with very beautiful beauty. To see this different style of Ranbir, this film has to be seen.
Read also: Ekta Kapoor has donated the top 10 stars, number 6 is being televised on TV
[19659020] (function (d, s, id)
      var js, fjs = d.getElementsByTagName (s) [0];
      if (d.getElementById (id)) return;
      js = d.createElement (s); js.id = id;
      js.src = 'https://connect.facebook.net/en_GB/sdk.js#xfbml=1&version=v2.12';
      fjs.parentNode.insertBefore (js, fjs);
     (document, 'script', 'facebook-jssdk'));
by

Timesok.com
Uncategorized