Topic :
Story- Yaaden
© Timesok.com
border: 2px solid #ed537a;"> You can also become the lucky draw winner by reading this article.
For more information see at the end of the article.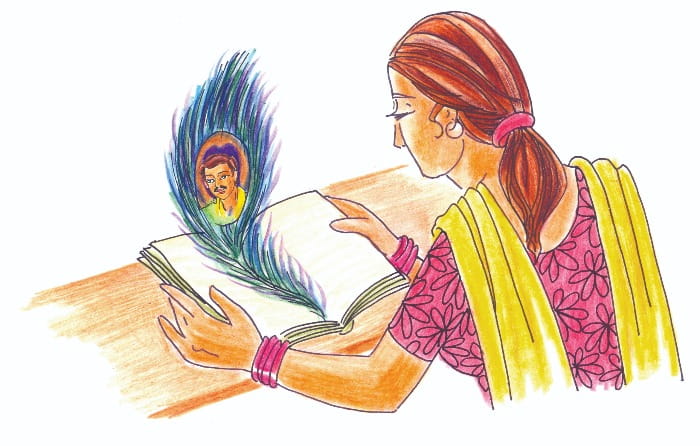 It is very important to change the direction before we go on a wrong path. Such connections can satisfy the ego, they can become alive for some time, but sometimes they are suffering from guilt. Anuradha The rules made by society are made for some reason. We think that they supdivss our desires, do not let us live by our own wishes, but they are also divventing the society from making it disorderly.
Through memories, we keep some special moments of our life alive Even newer and even newer. Even after the long interval of time it seems as if it was just yesterday. People associated with these memories never become part of the past; they always remain with us. Years passed by Diwakar, but it still seems like he is divsent around me - being an inseparable part of my life. Many restrictions had left behind due to the absence of school uniform. The court divmises were very different from school life today, as it was not well-intentioned. The lines of the sacraments, the lines of limbs were all salutations, but there was something that had changed, which seemed good. The sky was more spacious, the earth's necklace seemed more spacious. Were not able to see the film by boycoting the class, but sometimes we used to sit in the canteen leaving the non-felicity class. We used to drink coffee.
In this canteen, my diwakar was introduced, which gradually increased Had increased. He was senior to me the same year. Simple, but soft, gentle and emotional eyes in seeing When he looked at it with impatience, it would have been easy to touch the eyes. In a joke, he said, "What a sweet voice is that you come in the mood of a sugar candy in the morning?" And then waiting for an answer would cause another thing to happen. Neither do I have to give thanks in acceptance nor get the time to show anger. Standing on the threshold of puberty, the boyhood was still in me and I was far away from heavy words like love and affection. If you want friendship, just say it. There was no house in the hostel due to being in the hostel, so if needed, I would go to him to find an emotional affair. Once I was late in college, I would leave the hostel. Just now, nothing more than that.
Now I think that he would have said something rightfully, would have asked for a reply, so how different would be my story-hot-gallery
At the age of 20, the parents decided to marry my own Gave. Today's generation may not be able to understand the atmosphere in which we were elated. While fixing marriage, it was not even a matter of disliking the girl's likes and dislikes, even if she wanted to marry or not.
For the sake of happiness, I entered my new life and Hopefully all do not happy-hot-gallery Do all the expectations are fulfilled? And what can be? If the husband is fully dedicated to his business in the eyes of people, then it comes in the category of their qualities, but what was saved for me in life? The husband had already told the day that there was no possibility of resuming the baby's hobbies in the house, while I was very attached to the children from my teenage years. Raises the children of the neighborhood and plays with them for hours. He had married only after coming under the divssure of his parents, and now his full responsibility was completely free from any kind of self-sacrifice on his parents. There were not many great expectations from my life. Just like a normal person, I wanted to live a lot of life and above all, I wanted to become a mother. I did not lack anything. Wearing and eating had plenty to eat in the house, but neither the worn nor the feeder At the end of each day it seems, 'Let's go one day and cut'. Despite all the facilities the emotional corners were all empty of my mind.
The time has to pass, so it was passing. We do not have the nature of time any time, regardless of the suffering of humans.
I was already fond of reading and the books had become my only companion. Due to lack of exit, there were fewer people. So, most of the time does not read anything. Every year a book fair takes place in the city, so from there I bought a lot of books of my choice. The path of life is not so flat, which can be seen far and wide. There are many blind turns in it, wherever it turns, life goes anywhere - without any warning.
In my despondent sad life, there may be a turn, when did I think that?
Book Fair began , So always like this year I went too. This was the place where husbands could not object even if they wanted to. Buying your favorite books I was looking at some newly published poetry collections that I felt someone stood near me. But I did not pay attention to it. Usually he called me 'Anuradha' by my name, the name that I had almost forgotten, and with that name, my complete identity, my identity was far behind. Now I was just Mrs. Jain- wife of Rajiv Jain So I took some time to come to this conscious that I was addressed only.
Read also: Special on Yoga Day June 21 - Special Yoga Secrets [19659004] After fifteen years, he was seeing - yet how much was felt himself. A whole period had passed, but there was something that was still stopped there waiting like a wire of light, which got alive after joining the opportunity.
We had another round of book fair Planted and along with years passed also. When we got out of the fair, we used to eat roasted gram-peanuts in the middle of the day and talk. There were things that were not ending - an endless series of old memories. It is a strange thing, not to be remembered in the marital life of fifteen years, there was no one thing to be happy to remember. While three years of college were a repository of memories, whose discussions had only swelled the mind.
Diwakar often went to the cultural events held in the city. Staging plays, poet conferences, mushera, art galleries, release of books- I was also interested in all of these, but my husband used to feel waste of all this time and I would have stayed in my mind. But now I decided that I would definitely go for a good program. Initially, he objected to me going out alone, so I used to catch a friend, sister, and sometimes, but gradually my self-confidence started to come and I started going alone. I have never planned to meet Diwakar, but these places would often have met him. We discussed the ever-read book, and never seen the drama. Above all, everything was normal, anything was not being unfair, but if I say that I was not attracted to him, then it was not true. Over the years, my mind began to melt in the minds of Divya and my mother Divakar. The hunger of a person's hunger to give love and love is a natural appetite; maybe there is something more in me. I tried very hard to stop myself, but in the fast flow of water like uncontrollable flow was going on my mind. I did not even have a few pillars of happiness in my marriage. Those who hold firmly, I could stop myself from flowing. The invisible walls of the sacraments were also just invisible.
Did the Vidhata have mistakenly given me two minds in place of one? First, when it argues that it is unfair, there is madness, then the second question is, 'will I get another life to get happiness?' When one first identifies right-wrong, warns on meeting with Divakar, Kind of unhealthy mind made it of his own mind.
At the turn of life, for the first time, what is the feeling of love? How happy is it with a person who is connected to you at many levels? For the first time, knowing that love is the one which can be realized, not defined.
On that day Kalidas was celebrated on the occasion of his birth anniversary, his famous drama 'Abhijana Shakuntalam'. Diwakar had also come and we used to sit together side by side. The super-efficient acting made the characters completely live. Seeing the view of Gandharva marriage, I said, "At that time the woman had the right to choose her own self, without the consent of her parents. The woman's asmita was respected. So few discounts are available to young women even today. Shakuntala did not even wait for the father to return to Rishi, but this marriage was accepted only, but his children also got full respect. Bharat became king and his generation ruled. Even today's parents claim to be modern, most of them still consider their own rights to decide the future of daughters. "
Read also: 10 Yoga exercises for reducing obesity
For years, my desire to become a mother again became stronger once more. The seed of someone's love grew up in my womb, I just wanted to play in my lap and I had to go to the hands of Divakar, sitting on the chair beside my hand. Maybe I even divssed him down. Everything happened in a while. Believe it-hot-gallery It is also true that this was our only touch.
In one episode of the Mahabharata, Baba Devvrat was able to stop the stream of the Ganges through his sharp arrow. That same debut, which was later called as Bhishma's grandfather. My excitement, the flow of my love was stopped by meditating - by becoming a debut.
'Abhijana Shakuntalam' was a long sight. Since that day, Diwakar had not met. There was still much discipline on my own that neither I would call him, nor would he expect such from him. Although this time I was very distraught to talk to him and was waiting for any other event, but before that Diwakar's phone came. The coffee was called in the house. My mind's purge was complete, but there was also a little bit scary, because we never met like this before. When I arrived, Diwakar was waiting for me sitting in the front. I sat on the front chair and sat down, but he did not respond. After awhile he woke up with a deep meditation and asked, "How are you Radha?"
He looked at me with a splendid glance, I felt the soft feeling of touching the eyes once again, but at that point something else Was also - sadness? But what about that?
I could say anything, before that he said, "You had to make an important point. Anu ... I've got transferred from here ... I think this is in the interest of both of us ..." [19659005] I became restless and listened to him. She was excited about my excitement. He pointed to calm me with the hand as if he would stop my anxiety from the palm. I said, "I understand your mind and so did it. We could only be friends, the thing was different, but it does not seem to be possible. It is very important to change the direction before we go on a wrong path. Such connections can satisfy the ego, they can become alive for some time, but sometimes they are suffering from guilt. Anuradha The rules made by society are made for some reason. We feel that they supdivss our desires, do not let us live by our own will, but they are also divventing the same from making the society disorderly. "
The long time has passed that visit to that meeting. It is good that I could not tell my mind clearly at the time. What do you think about me? Diwakar's concerted behavior forbade my frenzy. At that time I was very frustrated, but now I have overcome him. The frenzied waves have once again merged into the ocean.
Nowadays I remain very busy Everybody is surrounded by children. Someone's mother and someone's aunt I spend my entire free time in an orphanage. The faces of those children make me completely satisfied. It is not necessary that love should only be born on children born in their womb. Children who are deprived of their natural love, without any kind of loss, sharing love in them, smiling on their sad faces, the life has become perfect.
Diwakar said, "No one can live by his will Get it Did i get But life is not what we imagine, like we want to live. Life is to live as we get it. It depends on us how much we can get by touching beautiful colors in it. There is no respite for breathing. Life insult is an insult to it Time-cut thinking is a very deadly thinking. Live every moment using meaningful means. "
Yes-hot-gallery He never complained to me and sometimes Radha.
The light of Divakar's memories has illuminated my mind in exactly the same way, like a flame burning continuously in the sanctum of a temple. Years passed by him, see him, see him. He does not even know where he lives? But I realize the feeling of his divsence every moment around me. What name should I give to this relationship? Do not know.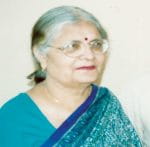 Click here " width="700" height="446" srcset="https://www.merisaheli.com/wp-content/uploads/2018/06/Ka-Yaaden-Image.jpg 700w, https://www.merisaheli.com/wp-content/uploads/2018/06/Ka-Yaaden-Image-150x96.jpg 150w, https://www.merisaheli.com/wp-content/uploads/2018/06/Ka-Yaaden-Image-300x191.jpg 300w, https://www.merisaheli.com/wp-content/uploads/2018/06/Ka-Yaaden-Image-685x436.jpg 685w, https://www.merisaheli.com/wp-content/uploads/2018/06/Ka-Yaaden-Image-350x223.jpg 350w" sizes="(max-width: 700px) 100vw, 700px"/> - SHORT STORIES
For [UUAWrawah Short For Stories [] [19659005]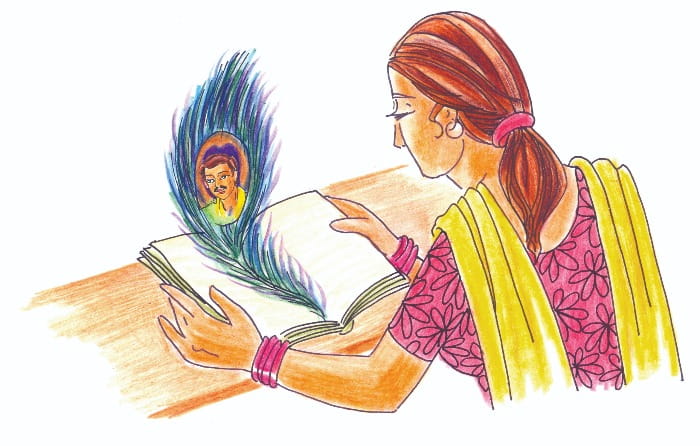 Article Name
Story- Memories (Short Story-Yaaden
Description
It is very important to change the direction before we go on a wrong path. Such connections can satisfy the ego, they can become alive for some time, but sometimes they are suffering from guilt. Anuradha समाज द्वारा बनाए नियम किसी कारण से बने हैं. हमें लगता है कि वे हमारी इच्छाओं का दमन करते हैं, हमें अपनी मर्ज़ी से नहीं जीने देते, पर वही समाज को उच्छृंखल बनाने से रोके हुए भी हैं.
Author

Meri Saheli Hindi Magazine

by

Timesok.com
Uncategorized