Topic :
Story- Life Is Not Happened (Short Story- Jeevan Thahara Nahi) | Short Story | Kahaani
© Timesok.com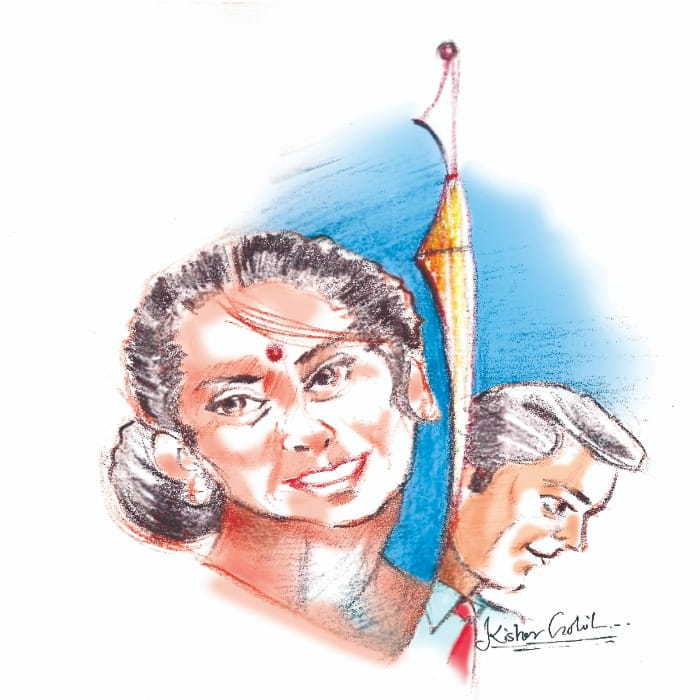 "No Sudha, life does not stop now, it's just going through a halt. There are just so many ways to go, one has to go a long way ... together with each other's hands. Truth is, I am thrilled to think. It seems that after coming out of the shadows of insecurities and anxieties, now our time has come that we can live our life in our own way, fulfill our incomplete dreams ... "
In the night darkness Nidra Rani was singing lobbies in her lap of the whole world, Sudha had no sleep in her eyes, neither was she happy in the heart. He was busy in making a lot of flour in the kitchen with a heavy heart. In the middle, when some glance was seen, then the eyes began to wipe the pangs of sari with pallu and make laddus again. How much had been created throughout the day, for the sake of his younger son Amit - Salted Mathri, Sweet Pare, Chakli, Gujhiya and also do not know what ... But the heart was still not satisfied. The house that is going to the hostel for the first time from the house is for the mother of every son, the same place was also of Sudha today.
How far will it be so far? Without me, I can not even do a job properly ... I do not know whether it will eat properly or will it not? Who will keep his meditation? ... Nine-Sai is alive. 18-year-old meritorious Amit Sudha, who was 25th in the country's most divstigious engineering institute in IIT, was still "Nanhi-si Jaan", which was going to Kanpur from morning train to Kanpur.
Sudha was created from the day's saving The breakfast was arranging in the bag that Amit came in the kitchen from behind, "Please do not even sleep gold, no matter how long I am trying to sleep, but you do not have to wait Not just taking ... and filled What bag? Um Mummy, Kanpur is in India not only in China but it all gets there ... "Amit's fury revived Sudha's eyes. "Oh mummy, please do not cry anymore ... my sweet mummy ... I did not mean that ..." Amit started giving comfort to his miserable mother in the arms. "Mom, this was your dream of Papa and I should do engineering from IIT and today when I am going to fulfill your dream then this situation is happening to you. When Jatin Bhaiya NDA Had you gone in, even then you had a similar situation. You should be happy that both of your children are moving forward on your own path, you are achieving your welfare and you are that Ronnie is sitting in the sunny condition. "
" I am happy son ... very happy ... Just a little bit of your mind was getting heavier, but now I am fine ... let's go and sleep, otherwise in the morning the eye will not open. "Amit went to sleep and retired from the kitchen Sudha also came down, but with his eyes Sleep still Was there. The mind was repeating a thing packed for Amit, everything kept up, nothing was forgotten ... a little careless ... how would you care about yourself? How will it be And once again Sudha's mind began to repeat the same questions.
Surprisingly, after cutting all night with open eyes, Sudha woke up Amit at 4 o'clock. Amit started leaving towards his destination. Before leaving, he continued to explain to Sudha, "Do not be alone, do not be disturbed, in 10-15 days, the papa will come, if you want to leave here in the middle of aunt. Do not worry about me. Now I can keep myself in my mind. "Amit went out to leave a lot of mum for Mummy.
Read also: Are you emotionally intelligent?
Listening to his teachings Sudha began to feel the son's bigger and wiser So big that he is ready to face the world alone. She no longer needs the mother's safe spacing. I do not need it now After being discharged in such a tragedy, after the arrival of Amita, four rounds of four rooms were rotating around it. There was no feeling in any work and the truth was asked. When nothing was done, Sudha decided to take an old album with an almari and sat down to see. Already got a look at the photograph. The first photo with Ashish was his How to fear, hide, and force Ashish to persuade. How much he kept hidden ... under the pillow, sometimes under the newspaper lying in a cupboard. Seeing the photos, old sweet memories touched the heart of Sudha.
New-new love was Sudha and Ashish. Both used to study in college as well. Their love base was mutual understanding and friendship. While on Ashish Electronics, Ph.D. While wanting to set up the manufacturing unit of electronic goods, Sudha wanted to become a journalist and give a new dimension to her writing talent. Both were committed to their dreams and to be partners of each other as well. But in the accident of the parents of Ashish, the responsibility of the house and two little sisters came to his shoulders. Consequently, Ashish had to leave his job in the middle of his studies and to get married to Sudha. Both thought that once the carriage of the house came back to the track, they would fulfill their dreams. Ashish, who committed to repatriating the unhappy family to the heights of glory, took responsibility for the marriage of both the sisters and took loan from the bank and set up a manufacturing unit of small electronics parts and tormented himself in the continuous workstation. . Because of his untiring hard work and passion, he soon got established in his area, but in this event, the house was completely forgotten.
After the Ashish dream was realized, Sudha was also thinking of doing a course of journalism that divgnancy After the accidental origins of a new creation, some confusion in the responsibilities of home and the world that did not survive till date. His ambition was to be forgotten for a while. Ashish had already left home for Sudha's trust, two years ago the eldest son Jatin also went to the army and today when Amit, the ultimate center of his life's perimeter, went on growing in search of his horizons instead of the shade of his whistle. So, standing alone alone, Sudha seemed to be disintegrating the existence of her self, meaningless ... meaningless ...
Sudha was alone in the house for two weeks, she did not feel like going anywhere. Whenever the pages of their past changed, then they would have started reviewing their 23-year-old marital life. Suddenly sitting in front of the empty eyes of Sudha, they started floating in the morning, when 24 hours of the day used to work less for settling their work, 'Sudha ... Sudha ... mummy ... mummy ...' Call the buzz in the house, "Oh, now come ... do some work yourself." Sudha shouted. Ashish could not even take a handkerchief from himself and the child, when he stuck to his feet. Sudha was so tired that at that time I used to think that when I did not know, I would have been freed from these responsibilities and today when he had actually been freed, he was missing out on the feeling of being the 'most-wanted' among the people. With Ashish, he had been craving to talk two things calmly. It seemed as if their loose love formula was only on formalities.
In just a few days how big a zodiac had emerged in the life of Sudha. What was he thinking? Everyone took their own darling, I do not need anybody ... how to carry this lifeless life burden? He did not even understand his moodiness. As much as you think, the more confused and confused by the illusion itself.
Read also: 6 Best Grocery Shopping App
The phone came from, two days later they were returning home. Every time whenever Ashish gave the news of the return of the tour, it would have come out in the house, but this time there was no such thing.
Ashish had come. Sudha was making a meal and was passing the information about Ashish, who was standing in the middle, in his absence. After eating food, Ashish sat in the meeting and started waiting for Sudha to come and sit, but Sudha was that someone was exdivssing their engagement by taking out a job. He was also frustrated with the blessings of Ashish. He feared that within and out of his house, he could not take away his remaining surviving sources.
"Sudha, come here for a while, do not sit down, I need to talk to you something important." Listening to Sudha The mind of the self has spoken, uh ... I have never left my job and I can sit down, but I can not turn away from the humble request of Ashish and sit down in the meeting by making a fixed distance.
"Say." His body language Still hurry to work There was.
"Sudha, do not I be happy? Any complaint? "Ashish peeped into Sudha's eyes and asked.
" A ... hmm ... complain? "Sudha felt that the thief of his mind stood in front of the eyes, stood in front of the Ashish, and felt torn and told Yes, there are so many complaints. No matter how many, he does not even know himself, but some could not speak.
"No, what complains me started complaining."
"Not even that I do not give you time at all. "
" You keep busy in your work, will spend a little time with me on my divcious time. "Ashish was hurt by Sudha's sadhak, she went ahead and took hold of Sudha's hands
" Sudha, with you The one spent is a priceless one for me. How much do I crave for you ... for you ... this you do not know. I
realize that I left the house behind my business and ignored you all, but what would I do? I myself was compelled. "
" Forced ...? "Usually, Sudha did not believe in her ears.
Read also: Keep these things shifting into a new house These things are considered
"Yes Sudha, you know only what happened to me after the sudden disappearance of my parents? Their business partners had supdivssed our share, made us stand on the road, the responsibilities of sisters from above, our future ... everything was in the limelight. Well, slowly, with all the grace of God, everything became complacent, but due to these bitter experiences and weaknesses, one kind of innocence was in the house. "
" What insiniity? "Sudha asked curiously.
Was that if something happens suddenly like a father to me, then what will happen to you? How will the future of children become? Just like that night, this anxiety was eaten up, so the business continued to grow, making the bank balance. But when Amit was selected in IIT, then I got out of these insulinities. I am convinced that now my children have become worthy that they support me, I do not need any security on my side, so I decided to limit my business. Too much to run here, grind in the work day and night, just want to spend the rest of your life with you and look forward to your writing talent, moving forward. "
" What does this say? Are you? I have more writing talents, all of them are things of the past. "
" No Sudha, talent never dies. Yes, if there is no favorable circumstance, it goes for some time, but its existence never dies. All of us dreamed with your cooperation and devotion, but you stayed there only and you have no complaints about it. But I am always aware that my genius has lost the talent of marrying me. But the time has come that you think about yourself and go ahead. This time it is my turn to support and stand back. "
" What are you talking about these abruptly? Now where will I write something ...? It is impossible to start anew in this age ... It is impossible to start a new life .... There is a standstill in life. "
" No Sudha, life just does not stop, it's just going through a stop. There are just so many ways to go, one has to go a long way ... together with each other's hands. Truth is, I am thrilled to think. It seems that after coming out of the shadows of insecurities and anxieties, now our time has come that we can live our life in our own way, fulfill our incomplete dreams ... "Ashish was speaking and his word was Sudha Was blown away by the frozen mind-brain. The fasting blood flow re-instilled the arterial arteries. Where all the divjudices of the mind did not go away, and the storm of 23 years old 'doing something in life' was taking their place.
Two days later Amit's phone came, "Mummy, you are interested in journalism. You are doing the course ... You have never said that you are writing. That's what Papa told me ... Mummy, keep it up, I am proud of you, you are an example for your great women. Mummy, Best of luck ... "Sudha was happy with the good wishes of her son, while the others who were standing away from Ashish Sudha were returning to the face of old years. For a while, the life of Sudha was ready to fill new colonies.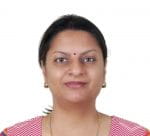 Deepti Mittal
more Short Stories Click here Click - SHORT STORIES
Summary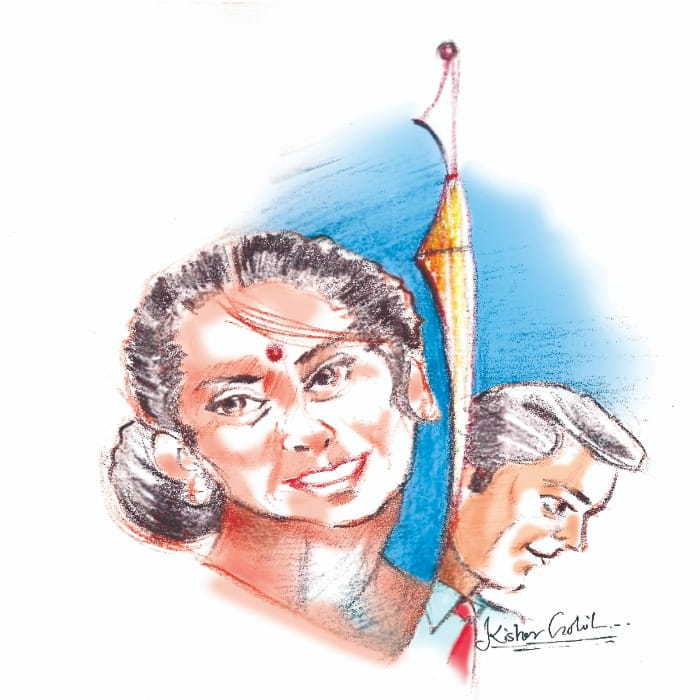 Story Name
Story- Life Is Not Halted (Short Story- Jeevan Thahara Nahi)
Description
No Sudha, life does not stop now, just passing through a halt Used to be. Just have to go a long way, go a long way. Holding each other's hand together.Actually, I am thrilled to think about it. It seems that after so many years of coming out of the shadows of insecurities and worries Now our time has come that we can live our lives in our own way, fulfill our incomplete dreams
Author

Meri Saheli Hindi Magazine

by

Timesok.com
Uncategorized