Topic :
Release film black, Once again, the magic of Rajinikanth
© Timesok.com
Kaala Movie Review: Kaala Movie Review: Kala Movie Review, released once again, Kaalya Movie Review
Rajinikanth is the name of the Indian film industry which is not an idiotic person. Actor Rajinikanth's image is superhero and people are desperate to watch every movie, or say that their loved ones only draw their attention to cinemas. Today, Rajinikanth's film 'Kala' has been released in cinemas and his black avatar in the film is dragging the audience towards the theaters quickly.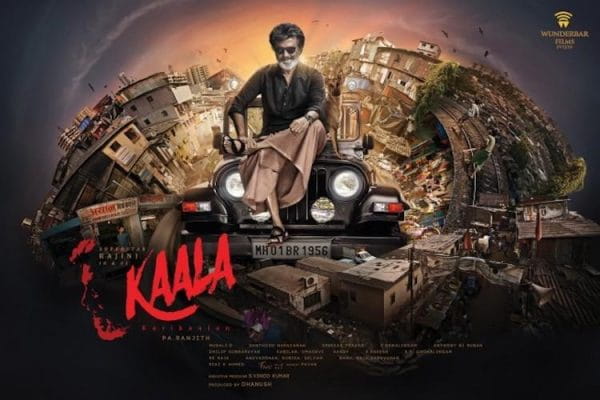 Film - Kala
Director-

Pa. Ranjit
Star cast- Rajinikanth, Nana Patekar, Ishwar Rao, Huma Quraishi.
Ratings- Story 3/5
Story- The story of this movie is completely Mumbai slum The area is centered on Dharavi. In the film, Kal Karkanan (Rajinikanth) is a messiah of the poor living in the slum, is a companion of his sympathy and happiness, but in the film, the gangster leader Hari Babu (Nana Patekar) looks at this area. He wants to grab this land and set up large buildings on it. After which the war rises between the two. In order to see who is victorious in this interesting battle between the two, you will have to watch the film.
Acting- As always, the film is also being said by Rajinikant's magic to the head of the audience. Fight Scenes is very tremendous in the rain over the Rajinikanth bridge. Anyway, in the film Rajinikanth, the fans forget to see the rest of the actors, but talk about Nana Patekar, they have done a lot of good acting too. Huma Qureshi has become the single mother in the film and she is playing the character of Kala, but there is a tremendous difference of age between the two. Though Ishwari Rao has acted as the wife of Kala.
Direction- Pa Pa Ranjeet, director of the film, has tried to give Rajinikanth a new look in the film. Although there is no newness in this story, but Mumbai and Dharavi have been shot well. The battle between the rains and confrontation with Nana Patekar raises the buzz of theater with applause. The film is a bit long and it can disturb the viewers.
If you are a fan of Rajinikanth and Nana Patekar, watch the film black.
by

Timesok.com
Uncategorized