Topic :
5 Tasty Chutney Recipes You Should Must Try
© Timesok.com
border: 2px solid #ed537a;"> You can also become the lucky draw winner by reading this article.
For more information, see at the end of the article.
The fun of eating becomes double if you get a little sour, a little sweet and a little bit of sauce, if you get it with food. If you are also fond of eating chutney, try this 5 chutney recipes. Those you can serve with hot-hot snacks, chats and mencours.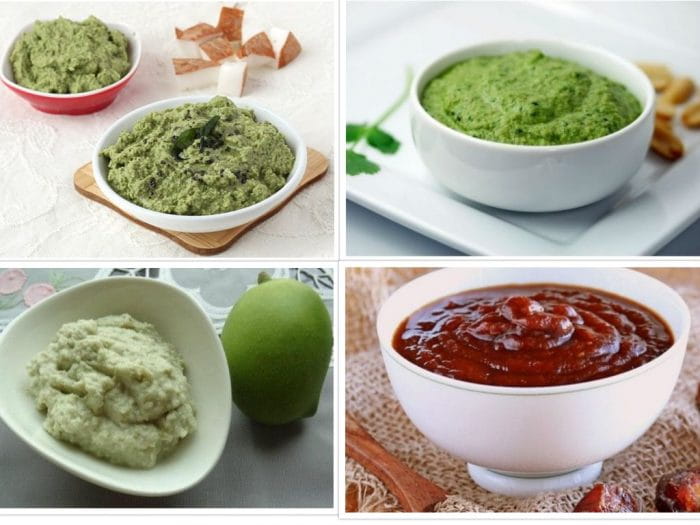 Green Chutney
Wash 1 Coriander Coriander and Half Pump Mint and wash it. Mix green coriander, mint, 5-6 green chillies, 1 piece of ginger, 5-7 garlic buds, 1 lemon juice, and half teaspoon cumin in the mixer. Mix 1/4 cup water and grind it. Serve with hot hot pakodas.
Raw mango chutney
Add half cup raw mango, 1 cup green coriander, 2 green chillies, 1-1 teaspoon cumin and sugar (optional), add salt according to taste and mix it in the mixer . Mix 2 tablespoons water and grind it. Serve with hot hot pakodas.
Sweet chutney of tamarind-date
Boil 100 grams of tamarind (seed extracted), 100 grams of dates (seeds extracted) and 3 cups of water in the pan. Boil on low flame for 5-7 minutes. Mix grated jaggery according to the taste. Keep running continuously On the melting of jaggery, add salt, roasted cumin powder, red chilli powder and neutral powder to taste. Keep moving in between. After boiling for 5-7 minutes, remove from flame. After cooling, grind in the mixer. Filter with sieve. Serve with crispy Kachouri, Ragda patis and Potato Tikki.
Read more : Make 5 best licking recipes at home
Coconut chutney
Half cup Grind fresh coconut (grated), 2 green chilies (chopped), 2 buds of garlic, 3 tablespoons of curd and grind it into the mixer. For the chhok, heat 1 tsp oil in the pan and peel the mustard seeds, curry leaves and whole red chillies. Put this peep into the coconut sauce. Mix well with dosa and idli.
Dry sauce of garlic (19659005) Heat 2 tsp oil in pan and fry it with 1/4 cup chopped garlic and fry it. Remove from flame and keep it cool for cooling. Grind garlic in the mixer, 1/4 cup grated coconut, 1/4 cup red chili powder and salt according to taste. Serve with hot hot bread.
Read more: Make these 10 recipes
---
by

Timesok.com
Uncategorized