Story of the Panchatantra: Defense of the Dynasty (Panchtantra Ki Kahani: Frogs That Rode A Snake) | Timesok.com
Topic :
Story of the Panchatantra: Defense of the Dynasty (Panchtantra Ki Kahani: Frogs That Rode A Snake)
© Timesok.com
In today's hi-tech era, when children are getting information on computers / internet only, their parents' association is decreasing. At the same time, they did not even know the Moral Values, such as Bed Time Stories - through populist stories that teach Panchtantra, not only will bonding with your child be stronger but also Good things are also known.
The story of the Panchatantra: Definition of the Dynasty (Panchtantra Ki Kahani: Frogs That Rode A Snake)
In an mountain region there was an old snake named Mandvish. One day he started thinking that such a measure could be done, that his livelihood continued without any effort. He thought a lot and got an idea in his mind.
He went near a pool filled with nearby frogs. When he reached there, he started roaming around with great restlessness. Seeing him roaming, the frog sitting on a stone along the lake was surprised and asked, "What's the matter today?" It is evening, but you are not arranging for food and water? "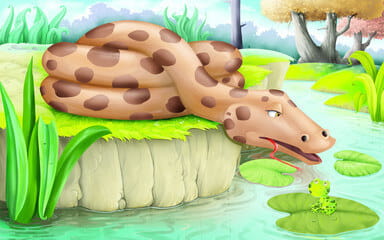 Snake said with a sad sadness," What can I do, son, now I am old. I have no desire for food now. I had to go out in search of food this morning. I saw a frog on the shores of a lake. I was thinking of catching him that he saw me. Some Brahmin was absorbed in austerity nearby, he went somewhere and hid somewhere. I did not see him again, but in his delusion, I cut a Brahmin's son, so that he died immediately. Her father suffered a lot and the mournful father cursed me, saying, "The evil snake-hot-gallery" You have cut my son without any crime, because of your crime you will have to become a vehicle of frogs. "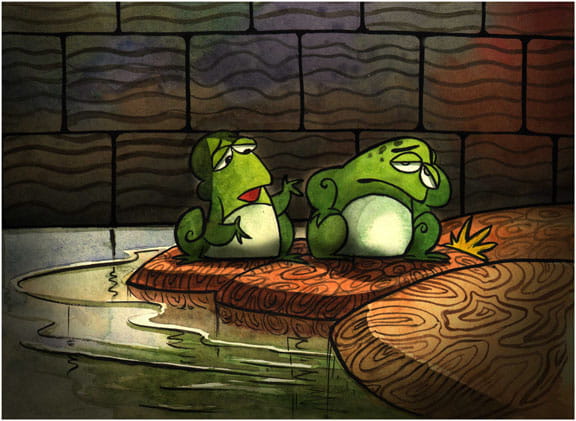 I just want to atone for my sin and you are here only for the purpose of becoming people's vehicle
The frog heard this from a snake and went to his family and told them the same thing about the snake. This way all this reached the peasant.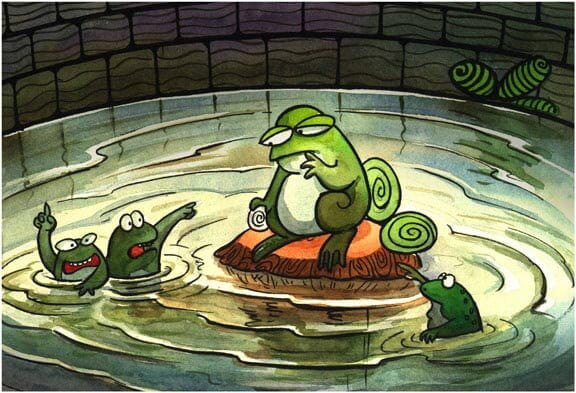 It was reported to his King Jalpad too. He was surprised to hear this. At first, he went to the snake and sat on his funeral. Seeing him, all other frogs climbed on his back. The snake did not say anything to anyone.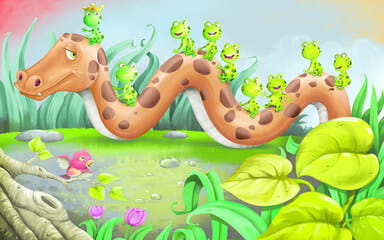 Read also: The story of the Panchtantra: The story of two snakes
Mandvish showed them a variety of feats. The water pump was very pleased by touching the snake's soft skin. Thus came out one day.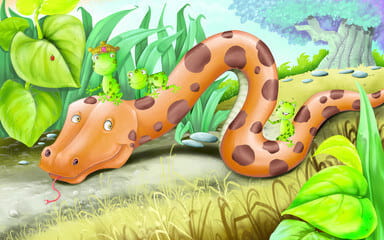 On the second day when he sat on them, he did not leave. Seeing him, Jalpaad asked, "What is it that you are not able to walk today?"
"Yes, I am hungry today and weakness in this age is also very much, therefore it is having difficulty walking."
Pandit said, "If this is such a thing, then you do not have trouble. You have eaten a lot of ordinary frozen frogs and ate your appetite. "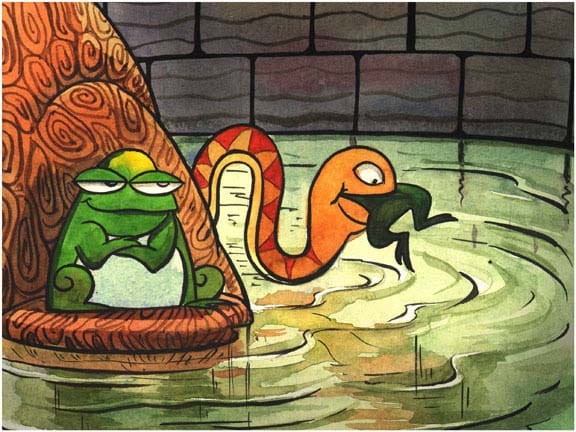 Thus, the snake is now taking its own food daily without any diligence. But the water body did not even realize that for his momentary happiness, he is becoming a part of the destruction of his offspring. Slowly the snake ate all the frogs with his tricks and after that one day also consumed the water pump. Thus the entire line of frogs was destroyed.
Learning: Protecting your interests protects us too.
Read also: Story of Panchatantra: Greedy Dog [19659017] (function (d, s, id)
      var js, fjs = d.getElementsByTagName (s) [0];
      if (d.getElementById (id)) return;
      js = d.createElement (s); js.id = id;
      js.src = 'https://connect.facebook.net/en_GB/sdk.js#xfbml=1&version=v2.12';
      fjs.parentNode.insertBefore (js, fjs);
     (document, 'script', 'facebook-jssdk'));
by

Timesok.com
Uncategorized
Story of the Panchatantra: Defense of the Dynasty (Panchtantra Ki Kahani: Frogs That Rode A Snake) | Timesok.com
Reviewed by
vijayakumar
on
May 15, 2018
Rating: