Topic :
Story- Mother's Room (Short Story- Ma Ka Kamra)
© Timesok.com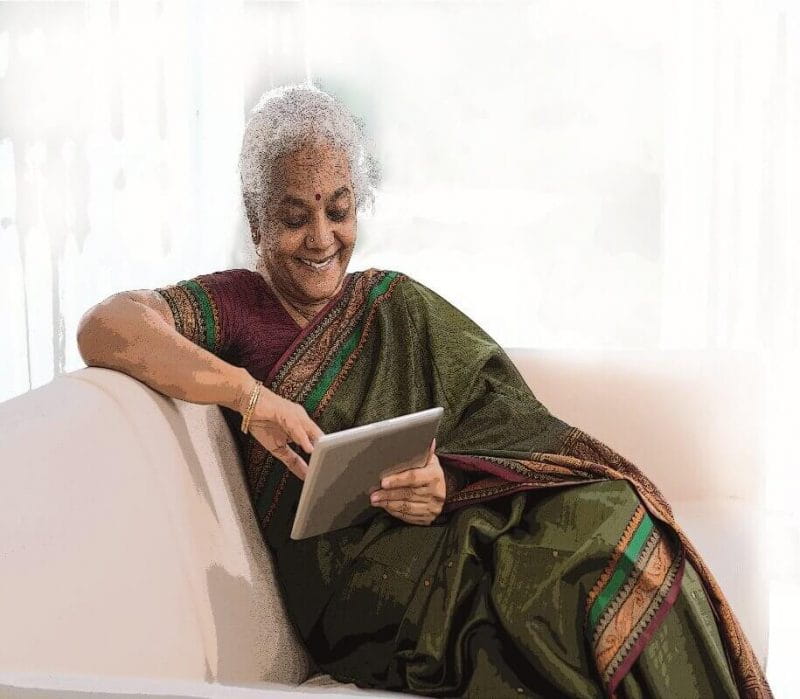 Nowadays the mother misses her old home a lot. That house was old, was inconvenient, but he had his own home. The mugra bell, which was planted in the courtyard itself, was overflowing with its own neem tree. Here even in their own plants planted their own plants in the balcony. When he is a guest here, how can he have any object here?
"Let the mother keep your luggage in the car." As long as I started taking my mother to the car, she asked three times , "But why am I going to your house?"
As the car sighed, the mother said, "So much stuff? On Wednesday, I have to come back. Chandraprabha's house is the story of Satyanarayan and I have to help him in making offerings in the morning. "
To calm my mother's mind, I said, It is only in the car to go. If there is a need for something? "The mother sitting in the car was disturbed. He had realized that something was being hidden from him.
To sdivad his attention, I started mentioning Chandra Aunasi. She leaves four houses in our house Both have sisters' affection, only then we call them Chandra Aunasi. "Is it true that there is a story of Satyanarayan or some special occasion?" I asked the mother.
"He has been in this house for twenty-five years, he is doing so. Those people came to us two years ago. Our house was very supportive.
It was lost in old memories of the mention of Chandra Mausi. "We bought this plot by selling the land of the village, but where did the money for building houses come from? A public earner The family of five people raised their family, together with them also married the younger ones. Even your grandparents would have to send money every month. There was a transferable job and they liked to stay at home. Relativity also played full Somehow they collected a little money and started building houses. Life insurance was borrowed from the insuranceers, even then by the end, the jewelery would have to be sold, otherwise the house would stop in the middle, otherwise the house would stay in the middle. One day there was no dough in the house to make bread. When Chandra asked for this, he forced me to give one more flour instead of one for one. Along with dal also. I did not even tell this to your dad. Sadly he thought that he failed to fulfill the needs of the family, while I knew how hard he was.
We all worked hard to build this house. Was a new colony and did not have the nail pipe. Had to remove water from the handpump. If the worker asked twenty rupees of the day, he used to run hands-on handpumps to save it. You will also remember. Bholu-Bablu also fired a lot of water in the game. "
On remembering the divvious stories, the mother is completely lost and remembers one after the other. "Today is everything given to God, but your father went away in the absence. If the house loan comes, then higher education of children, marriage and marriage He could not live for himself. The day began to resume, then the disease came and took it. Right now, the time has come to enjoy the happiness. It is comforting that you got married. Many people were blessed I looked at all. Now there is only one desire left, there is a life in this house on your bed. "
It was not immediately clear that their wish would not be fulfilled anymore. The house is sold out The builder has bought. It has to be broken and sold by flat and selling it. So quietly the deal was done in the meeting and the mother did not even get the news. There were two reasons to bring the mother to her house. One is to shift the brother house from behind. They were afraid of thinking 'How would they react to leaving the house in front of mother?' The other thing is that by bringing my mother to her house, I had to persuade them gradually, so that they would not be shocked, and I took this responsibility myself.
Read also: Rectify the self-sense of self-portrait Picture of a disturbed relationship
Both of my younger brothers were twins- Bholu and Bablu The names were theirs - meaningful and ojas, but for me and my mother, they remained Bholu and Bablu throughout life. Bholu grew up and went into the army and became a ten-minute mini Bablu bank officer. Bholu was often sent to different places. Mother did not like this kind of life. On many occasions, he went to Bhallu's house once or twice. Papa was very busy in the job. Now he did not have the excitement, nor the courage All relatives were also in this city or around. Therefore, he insisted that Bholu should come together with the family in Holi and meet all.
So far, wherever Bholu was transferred, he got a furnished house with furniture. But one day he had to make his whereabouts. So he booked his flat in Poona. Need money, he suggested that by selling this old house, both brothers would buy their own flat apartments. It may be that he is talking somewhere within his mind that the house of Bablu would not have made the whole house more than him. Well, if he was to see the matter of his mind, then there was no hedge in selling the house. The house was very old. Bathroom and toilet in the courtyard outside the kitchen and in the second corner of the courtyard.
Nowadays there were so many convenient homes. Bathroom, kitchen attached to all rooms. After running the AC, cool the whole house and have to go somewhere, then closing the same door closes the whole house. Earlier the walls were thick and thick, they now make a partition by inserting beam so that the rooms grow up.
But the mother's heart did not want to hurt anyone. So it was decided that I take them home and tell them a little bit. I started discussions about the houses being built with new facilities. Take away the house of two of his friends and show their new flats. Count their greetings. After all, it was agreed that selling the old house, both brothers should take their own flat.
I did not think of the need to immediately tell that the house was sold and both of them chose new flat for themselves. As always, the mother kept the happiness of her children above her desire. I remember the old days, I can not even get it by finding it is the moment when the mother has given her wish above the family. And from the family, I mean not only to brothers and sisters. If the aunt has come, then she picked up her sari for her. 'She will go empty-handed.' You will think she will have clothes all over her bedroom, but if she does not have any kind of sari to wear it, this sari will be forced last month. Was there If you liked a new machine to make sevai, then you would catch it by saying 'first make you I will make it later', but selling the house and talking. I could understand how hard it would have been for Mother to fill her, but what was the fodder besides this?
Brother-in-law put a bag in the new house and called that I should bring my mother. I excited my mother to go to my new home. She was sitting ready to go. He still felt uncomfortable to stay in the daughter's house and for the first time he had stayed in my house for so many days or should say that I had stopped him from some excuse.
Read also: 35 smallest Things, which will bring a big change in relationships
A posh colony is a nice flat flat on the first floor of the newly built building. Lift too. I've been able to beat once before. But now that the furniture is set up and the screen has changed, its appearance has changed and it has started to be a home. The mother's luggage has been kept in the open airy room on the front. There is also a small balcony next to it. Bathroom is connected, so it will not need to go out in midnight due to cold and heat. Double bed and two big shelves. In one, sister-in-law has kept a bed cover, towel etc. and in the second I have put a mother's clothes. There is also a dressing table. "Mother has found a room in the hotel, you have to be with me." I said teasing her mother. "Being attached to the drawing room will also be a delight to the visitors."
In the evening a colleague of Bablu has come home with him. They also intend to buy flat, for which they are doing the survey. Shashi Bhabhi is roaming around and showing them her new home. We are also happy with their happiness. "There is a room of Shashi-Bablu, separate room for sons and daughters and this is also a guest room." Sister-in-law said moving towards the mother's room.
Guestroom? I thought something awkward In my mind it is the mother's room.
Well, the mother is happy with her room. The greenery appears beneath the balcony of the room and has kept many pots in the balcony.
Two-and-a-half months passed that the mother's telephone came. He is going to Poona to meet him near Bholu. Mother seems difficult to travel at this age, but Bholu has made all arrangements. From baggage to carrying the station, the order of Bholu is being done with promptness and holding his hand and taking him with great care. Mother has also explained to the mind that once I see the new house of Bholu. After six months, I was very happy. Clean city, good weather If it came here then there was bad situation due to cold. On that, Sun Narayan kept awake in bed for two weeks. The clothes bracket opened, the shawl found and the sweater remained there. Did you know that such a cold does not happen in Poona, but if you need it? What is the herz in keeping a sweater and shawl. There the mother placed her in the top shelf and left. Hot clothes are more 'but the shawl was soft. The sweater also went with all the clothes. 'Mother repeatedly repeated. They will come, but the need is not right now-hot-gallery
Bholu-Bablu had decided that the mother would remain with her two sons for six-six months. After my mother had told me Bablu had told me Then I also felt that it is good to walk around and walk away from the mother's mind. And the order of Bholu is so careful that even a member of the house can not keep it. He has been in many places in Papa's job, many cities have changed. But the mother was now finding it difficult to travel. There is probably an age in which walking is good, because then there is enthusiasm in the mind, the urge to look at the new place and it is also a pleasure to confront the new challenges.
Read also: [19659004] 10 things of women, men can never understand
Seeing six months passed. And when the mother returns to Babloo, it seems that she is a guest here and after six months she has to go. The mother's friendship in the new home has only been made from very few people around the neighborhood. It was a matter of old house and it was Everyone knew them there Later, the bride had come to be made, they also got along with her mother. If a sweater came to ask for the calculation of shoulder or throat making-making, then many mothers learned Kadhi like her. Here the mother does not want to own this house, how do you feel about the people around you? That old house was their own home. Although he never treated the son or his family as guests, he is clearly a guest in this house. The house belongs to his son-in-law's daughter.
Nowadays, mother misses her old house a lot. That house was old, was inconvenient, but he had his own home. The mugra bell, which was planted in the courtyard itself, was overflowing with its own neem tree. Here even in their own plants planted their own plants in the balcony. When he is a guest here, how can he have any object here?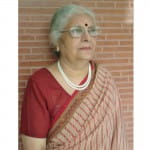 Usha Wrawah
more Short Stories 19659015] [ Click here Click here - SHORT STORIES
by

Timesok.com
Uncategorized
Story- Mother's Room (Short Story- Ma Ka Kamra) | Timesok.com
Reviewed by
vijayakumar
on
May 12, 2018
Rating: