Topic :
Story- Happy Harmons
© Timesok.com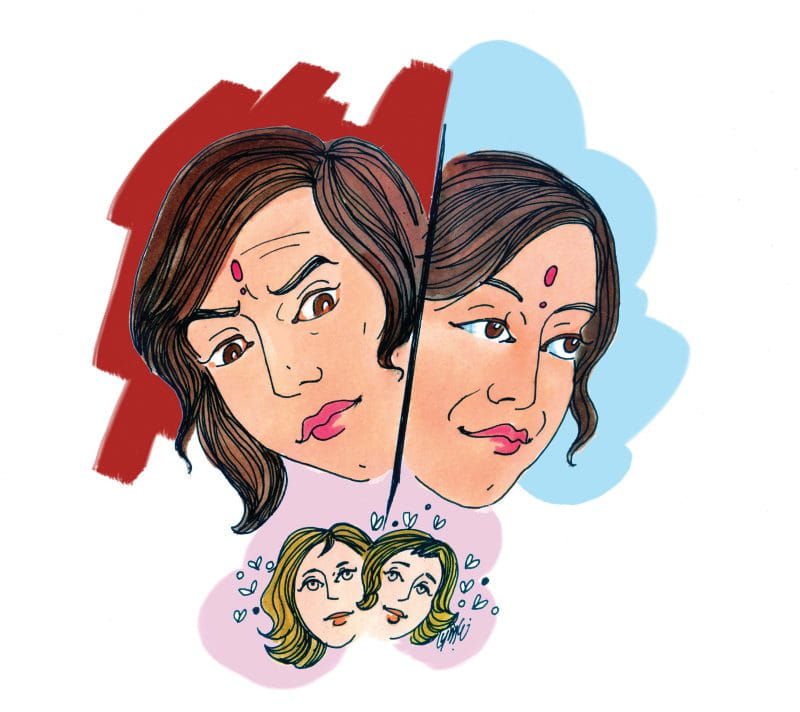 I was very restless because of the sudden hot flashes at night The body was completely drenched with sweat. Sameer awakened, Sameer immediately turned on AC. Took cold water and woke me up, kept awake with me. Something looked fine, so keep my head covered with comfort. Then, after a few minutes, with his sweet smile, "Happy Hormones Darling."
One day while reading a magazine, my eyesight went to an article printed in it, during which time a woman undergoes physical and mental changes And how members of her family should take care of her. So that time of mine is still far away, but I also read that article to my seventeen year old daughter Siddhi too. He read and laughed, "Oh Mummy, why are you taking so much tension from now? When the time comes, then it will be seen. "
The talk had come and gone. Even after this I have been reading articles on this subject in many magazines. By reading, I thought that when I passed through that time, how would I cut it? I am so happy, so much laughs I speak most. Will I be irritated? Will I even get angry? I have always been focusing on fitness. I go on a trip, do yoga, eat food and take care of me too. Will not all these things work out? Do not know what will happen at that time? Will there be a quarrel with my mood swings in our peaceful home? A few years passed by passing such a mood.
Whenever any article arrives on this subject, I read carefully. I was trying to control my behavior and behavior. I mentioned this to my husband Sameer. They laughed and said, "Sarita, you are also well. Waiting for this, as if someone is coming to interview you, Sarita, what you have divpared for the menopause. Why do you think so about this?
Then gradually it started to happen that suddenly there was a sudden embarrassment on the things that made me laugh. Siddhi and three years younger prosperity will be astonished. Now the mother was laughing, she got angry now. I used to shout, then alone in my own heart that I do not want to get angry, children are only me. I remember every bit of my anger, every annoyance - is this the beginning of menopause? Has the hormones imbalance started? But what did, it really happened to happen. Sometimes it would be so happy, it would have been tasteless and I would have tears in my eyes, and later I would be surprised. Although I had decided that I would do everything by thinking calmly at this time, but seeing my mind would lose control of my mood and I would get siddhi-prosperity and occasionally sighs on Samir,
Read also: Make Your Relationship Pooleish Free-hot-gallery
Once that happened, I became so angry on the three I'm angry for a long time The Minister. The three of them were briefly explaining me, then sat quietly. When my sage went out and the mind was calm, I started to feel ashamed of myself. I said 'sorry' to all three. Siddhi sat down to me, because he knew that I was feeling self-conscious. I started crying, "I do not know what happens to me. Anger comes and ends itself. "
Siddhi said," Mommy, is not it the mood swings of the menopause? "I laughed loudly in the manner of saying. She said, "Yes, mother, this was written in that article. Yes, that would be the reason. Otherwise, we can not be so proud of people who love us so much. Is not a mummy. "I laughed. Siddhi also grew tired and said, "See what I do now." I looked at him with questionable eyes, then he said, "Just, you see."
Siddhi Now my daughter has become a little friend . He has started solving all my problems in jokes. The next time I started to murmate on Sameer, they used to say something before, "Sister, do not be silent for a while." Samir did not understand anything. Siddhi said, "Look Papa, mummy is getting mood swings. Sameer kept watching this method of siddhi and sat quietly smiling. I became calm, all smiled.
A few days later, after playing prosperity, I returned home very late. I was waiting for it for a long time. When she came, I sat on it. Prosperity began to say, "Mummy, you had told me that it will be late today. Many children came to play, very happy mother. "I did not pay any attention to her point and started to grow up. Improves prosperity in the room inside. I was hearing his voice. She was saying to her, "prosperity, do not give an answer. Mother's hormones are troubling them. We have to take care of them. I have read in a magazine. "
Read also: For better relationships, do these hormones control
Prosperity speaks out of surprise," Is that so? "[19659003] Siddhi grandmother was justifying him like Amma, "Yes, Mummy is now in the middle of the Young and the Old Age. Some hormones are bad for their mood, so whenever mummy gets angry, all we have to say is - Happy Hormones mummy. "
After a long time, I felt so loudly with the open mind and remembering this idea of ​​accomplishment By the time I was laughing These three also laughed with me. Just before I got angry from that day, I can remember what will happen now, I will just shout, both will say, 'Happy Hormones mummy' and then I will go to swan and Sameer will be smiling.
Then a few months and Past I was very restless because of sudden hot flashes at night. The body was completely drenched with sweat. Sameer awakened, Sameer immediately turned on AC. Took cold water and woke me up, kept awake with me. Something looked fine, so keep my head covered with comfort. Then, after a few minutes, with his sweet smile, "Happy Hormones Darling." Four in the morning were ringing and I grew tired of loud. Sameer continued to laugh a little while We both again got fresh tea and now we were five, we went out for the morning walk like daily. On the way, I was thinking that for many years I was thinking of the time and time of the menopause, but the mind was so nervous, when the time came, it was realized that this life of life was so loved by their families I will easily pass by.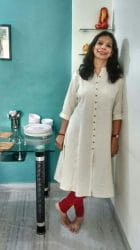 Click here [1945920] - - SHORT STORIES For Poonam Ahmad
Short Stories For [19659003]
by

Timesok.com
Uncategorized
Story- Happy Harmons | Timesok.com
Reviewed by
vijayakumar
on
May 05, 2018
Rating: