Deepika Singh: After delivery I reduced 18 kg (Diya Aur Baati Hum Fame Deepika Singh's Weight Loss Secrets) | Timesok.com
Topic :
Deepika Singh: After delivery I reduced 18 kg (Diya Aur Baati Hum Fame Deepika Singh's Weight Loss Secrets)
© Timesok.com
Television's famous actress Deepika Singh is as beautiful as she is, she is equally discerning. Like Deepika and Baiti, serial's IPS officer Sandhya (role of Deepika), Deepika also bravely encounters every challenge of life. After the birth of son (Sohum) Deepika Singh reduced the weight of 18 kg and once again surprised everyone. In such a short time how did Deepika reduce so much weight? Let's know from them.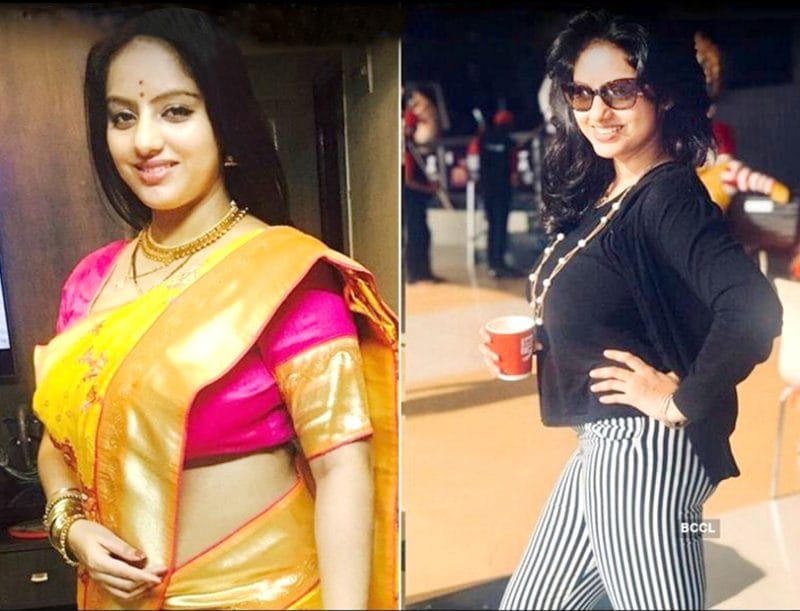 Deepika, you have again been slim-trim like before. How did you lose weight so quickly? How did I reduce the weight, before this I want to tell you how my weight increased so much. There were many reasons for my weight gain, on which I had no control, such as
* During thy divgnancy I had had thyroid problem, due to which my weight began to grow rapidly.
* Then delivery After my family members gave me good food and drink, so that I do not get weak and the child does not lack milk.
* We do not have permission to get out of the house for 40 days, so sitting and sitting Began to grow.
* I Never used the diapers for the child. I feel that during the periods when I get so much trouble wearing the pad for five days, why should such a small child be diaper? For some time after birth, she used to wore the cloth repeatedly, so my sleep was not complete, due to lack of sleep, my weight started increasing. Soham was div-maturing on that, so I used to take care of him a bit more.
* Thus, my weight went from 54 kg to about 72 kg. Due to increased weight, I started complaining of lower back pain.
When was it felt necessary to reduce the weight now?
Soham (son) was born on 28th May and in the beginning of July I checked my weight, I was surprised. My weight increased to 72 kg. Then from July 10 I started Yoga, but there was not much difference from that too. My body was so stiff that I was unable to do anything. At the same time, I was suffering from back pain. I even practiced dance, but I was not able to dance. Then when my sister and mother told me that on the day of my birthday (July 26) that your weight has increased a lot, then it was a sign for me. After that I started paying attention to fitness. Just 2 months after Soham's birth, I joined the gym from July 28. Although I could spend a very short time in the gym because I had to come home early to give milk to Soham. Because of breast feeding, I could not do weight training, so I used to do treadmill, cross trainer, cardio etc. in the gym. Many times I used to go with a breast pump for milk too. Besides, due to breast feeding and dance, I was losing weight rapidly.
Are you taking the special training of dance?
Yes, I am learning Odasi dance. Three days a week my teacher Sanatan Chakraborty teaches me Odasi dance. I like to dance well. Dance is like a worship for me, it gives me spiritual peace. Whenever I dance, I find myself in a different world. I think dance is a good exercise and it gives a lot of happiness. In addition to gym, dance, yoga, meditation, I pay special attention to my diet.
What is your whole day's diet plan?
Dieting does not mean that you eat so much Take that your emotions get worse. Then when you eat some thing tomorrow, your body can not digest it. Everything should be eaten, but in the limit. Also, regular exercise should be done so that your food is digested well. I do not eat again and again. I eat only 3-4 times a day, it is also home made normal meal.
* I wake up at six in the morning. In the morning I drink 1-2 tsp cinnamon powder in a bottle of hot water. It works out of body toxin out and cleanses the body. This is a good use that you can do it even during the journey. There is also a rule of drinking water. I drink plenty of water till four o'clock in the evening, after that I drink as per need.
* By 8 o'clock I have breakfast. In breakfast, poha or oats eat peanuts, fruits and so on. With this I eat fruits at the same time.
* Three days in the morning, my dance class starts (laughs) at 10 o'clock, and goes back and forth according to Soham. I do yoga on the rest of the day. After dancing or yoga till eleven o'clock, I drink chukki (lemon) or buttermilk. I have low BP problem so I drink salt-sugar lemonade. After a while I take a salad, if I have a mind, or if I want to lunchete straight away.
* I take lunch after one and a half. Lunch is 2 roti, 2 vegetables (one dry and one juice), lentils, curd, green chillies, onions ... I eat food in the indigenous style. Nowadays, in our house, the teat pickle has come from Rajasthan, so I taste the pickle also.
* At five o'clock in the evening, I take a biscuit or a meal with tea. Many times I drink gram or peanut.
* At home, no matter how many hours I make, I make two parathas for myself at seven o'clock in the evening and eat them with whatever vegetables or pulses they get. Nowadays there are common meals, I also eat with mango. I take dinner at seven o'clock.
* I feed breast to Soham, so I get hungry at 10 o'clock. At that time I drink apple shake. I also put Flac Seeds in it. I love Apple Shake.
* I eat good food from the beginning. I have never had a crash diat Yes, I always do regular exercises to digest food.
* My observation on weight loss is Timing. If you eat right things and right proportion at right time, then your weight quickly decreases. Eat ragi's bread, do not eat ghee and oil ... All this is the most important time to eat on time. Take the time you eat, at the same time every day. Drink water well, I always drink water well. Also be active, regular exercise is equally important.
* By staying fit, by taking correct diets, by performing regular exercises, we can avoid diseases, reduce signs of aging, and always look at the conformant.
How was your mother's experience of becoming a mother?
The truth was given and more work than Wick started becoming a mother. There is a time of transformation for a woman to become a mother. Today, when I think about all this, I am very happy. I had already decided that my delivery would be normal, I would drink my milk to the baby and she would not wear diapers. I did not keep the medicines for Sohum care. I am afraid that he will take care of hygiene or not. First I tried to keep the med, but I did not like their work. Once upon a time, Soham had an infection in the eye. Maides become free by wearing a diaper, so I did not want to give my child to them.
Did you have any health problems during divgnancy?
As I said earlier, during thy divgnancy, It was due to which my weight began to grow rapidly. Along with that I started the pen in the eighth month, due to which I was advised to rest and delivery was postponed for the ninth month. My delivery was done at Mehar Ambe Nursing Home, Mulund (Mumbai). Doctor Rita helped me with healthy diet and fit during divgnancy. He used to tell me to do the walk more so that I used to walk after eating food. At the same time he also told me to do yoga during divgnancy. These most of my weight did not grow too much and my stemina was also good I got a lot of help after delivery due to walk and yoga. If you are not active, then your stomina gets reduced, which makes you look like a sick, so divgnant women should always stay active. During divgnancy, breathing exercises greatly relax to the child and the mother.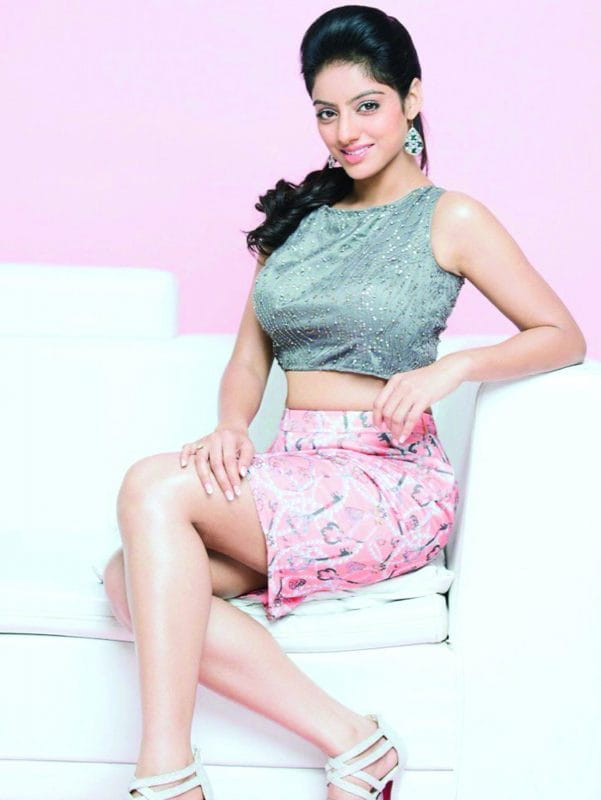 Deepika Singh's Special Health Tips
* Whenever I get tired or I feel that my body needs relaxation, I do. This makes me feel great.
* I do not sleep much. I believe in living, not in gold. I like to see the sun rising. The fresh air in the morning looks good. I always get up early.
* 72 kg now I am again 54 kg, so I am very happy. By decreasing the weight of 18 kg I have achieved my target. Now I do not have to weigh less than that, so I will do it. Now I have come into the shape so I have stopped going to the gym. Now I am balancing my weight with dance and yoga.
* The direct connection of metabolism rate is the dejection. If your food is digesting properly, then your metabolism will also be fine. That is why cleaning the body is important. The cinnamon powder got hot water to do the same thing.
* I always think that I do not know how many people have not been able to eat food today, this thinking helps me to eat in Limit. Today we have got more money, more luxury has come, it does not mean that we should take advantage of their wrong.
Deepika Singh's Beauty Secrets
* I have not painted my hair yet. Sometimes I used to wear henna in the hair, but for the last 2 years, I have not even made Mehndi. During divgnancy, the family members used to say that you do not get cold from applying henna. Now after the birth of a child, I say that I do not even have a henna so that the child does not get cold.
* The reason for not wearing the hair is that even if there is ammonia free hair color available in the market But to protect the color in the hair, the shampoo that has to be put in, there is a chemical in it. I use chemicals on my body so that I avoid coloring in my hair. I use herbal shampoo for hair.
* Besides shooting I do not make makeup. I also use indigenous Ubutan for skin care.
* I make Pulses, Rice, Kalanji and Almond powder and put powder in air tight container. Then put this powder in the bathroom in a bowl and take a bath like this soap. I take 15 minutes in the bath, but it is satisfaction that I did not have any chemical on my body. After washing body wash or soap, pour as much water, it remains in the body. If the rubbish remains on the body then it does not have any side effect.
* I apply a paste from turmeric, saffron, milk, papaya etc. on the face.
* Whenever the time is available, I I also do body massages by adding mustard oil to the flour, it gives the skin glow.
I have not forgotten my past
My childhood has lived in Paharganj, where people still suffer from water crisis. When I was living in Paharganj in childhood, water tankers used to come here. My mother, my sisters and I used to carry water from the bucket to the third floor. Many times they used to slip too. I have seen lots of light and water problems, so I never waste any of them. Many times when the light went away, we used to study in the lamp. I still do not leave the lights, fans or ACs of any room in the house. I have not forgotten my past, so even today I still do not waste water. I think I will keep trying my way. It may be a big deal for me to see some people even seeing me.
- Kamala Bawaddi
by

Timesok.com
Uncategorized
Deepika Singh: After delivery I reduced 18 kg (Diya Aur Baati Hum Fame Deepika Singh's Weight Loss Secrets) | Timesok.com
Reviewed by
vijayakumar
on
May 13, 2018
Rating: