According to body shape, do not wear, do not wear? (Select Outfit According To Body Type) | Timesok.com
Topic :
According to body shape, do not wear, do not wear? (Select Outfit According To Body Type)
© Timesok.com
Who does not want to look fashionable, but not every one of us has so much understanding of fashion, so we are telling you some basic things, so that you can also select your style and shape your body Keeping in mind can choose clothes.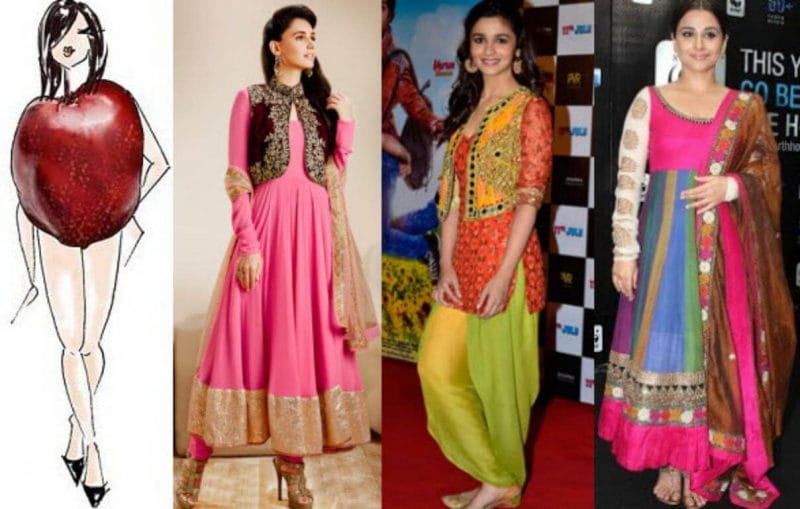 If you are long,
1. Avoid wearing single color. It would be better to wear two colored combinations. This will balance your weight. Select clothes with horizontal lines. This will also balance your highlights.
2. If you are slim, clothe the tight fitted clothes and choose the fabric that will give your body volume.
3. Layered outfits are perfect for you.
4. If your face is chubby, then wear long dangling earrings.
If your height is low, then
1. Try Flared Jeans. Wear super long or super short in hot dresses and shorts.
2. Wear N Necklines. It is not possible to wear high heels every day, so when wearing flats, wear pointed flats.
3. High West Bottoms will show you tolls, whether there are pants or skirts, wear high heat. It would be better to wear croped tops with them.
4. Vertical Strips is also the most effective and most popular way of looking at the long hight.
5. Hidens in the hair, like high ponytail or high hairstyles will give you a toller look.
6. Do not use oversized bags and accessories.
7. Wear Nude Color Shoes. They match the skin tone, the feet appear to be long.
8. Put short hair instead of a long hair or styling your neck and shoulders. This will take you long.
Read also: Slim appear in the party 30+ Easy Fashion Ideas
Slimmer wants to look,
1. On wearing a single color, you will look slim.
2. The bottom of the black color and the top of the black color will give you a more slim look.
3. Pointed toe and Skinny Heels give you a slimmer look.
4. Tuck the side of one side of your shirt or top into pants. This will create a flat tiny look and you will also get the feeling that your tummy is flat.
5. Wearing dark colors also gives a slim look. Wear dark colors in the part of your body, and paint it with light color to balance it, like if the hips are heavy, keep the bottoms dark and if the breast is heavy then wear the top dark color.
6. Do not wear horizontal strips, this makes body size broader.
7. Avoid too much work and embellishments, frills, shiny fabrics, and large design outfits.
8. By wearing heels, you will not only take long but will also look slim. No need to wear high heels, you can wear slim look by wearing a few heels.
9. Avoid too loose clothing, because the body starts to feel more heavy. Nor wear the fitted clothes.
10. Take clothes which cover body fat and take care of fabric selection, such as wear a fabric that is soft and not too loose.
Read also: 30+ Bridal Fashion Tips: What is the bride wearing the function? [19659010] (function (d, s, id)
      var js, fjs = d.getElementsByTagName (s) [0];
      if (d.getElementById (id)) return;
      js = d.createElement (s); js.id = id;
      js.src = 'https://connect.facebook.net/en_GB/sdk.js#xfbml=1&version=v2.12';
      fjs.parentNode.insertBefore (js, fjs);
     (document, 'script', 'facebook-jssdk'));
by

Timesok.com
Uncategorized
According to body shape, do not wear, do not wear? (Select Outfit According To Body Type) | Timesok.com
Reviewed by
vijayakumar
on
May 16, 2018
Rating: