Topic :
10 things made from home (10 Homemade Travel Recipes You Must Try)
© Timesok.com
Traveling does not necessarily mean you get good food. If you do not get sick in the journey, take home cooked food while traveling. What things can you take in the journey? Let us tell you.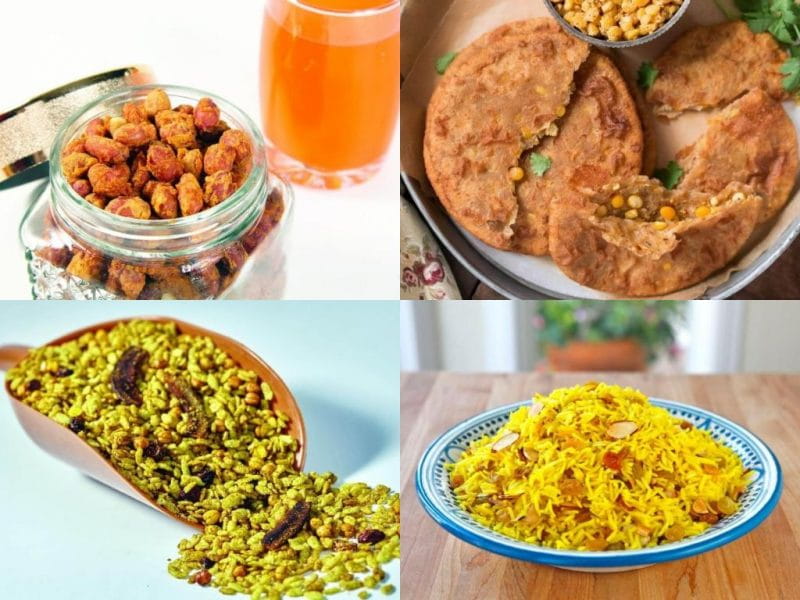 1) When divparing whole-parathas, knead the dough using milk instead of water. By doing this Parantha walks for more days. With this flour you can make all kinds of parathas such as Salt Paranthas, Kachori Parantha, Besan Parantha, Salt Paddy, Saadi Pudhi, Thaple Dasmei, Puranpoli etc.
2) Cook vegetables without any water and oil Put in a little more quantity. So that the vegetables do not get spoiled. For the journey you can make potato dry vegetable, spicy curry, fried fried beans, gram dal vegetables etc. Make other vegetables too lightly. To do this, the vegetable will last for a long time.
3) Keep dry skins like peanut sauce, sesame chutney, coconut chutney, sunflower seeds sauce, garlic sauce etc. along the way. They run for long periods of time.
4) You can keep different types of pickles, marmalade etc. just like clutches.
5) Dried breakfast in Chivda, Chakli, Seva, Salt Pare, Fried Keep up with sweets made of non-gooseberry and non-milk, such as gulpatti, laddo, ice-cream, jasper, gulpits etc. , Gajak, Tilpatti, Sonpapri etc.
7) If you have to take curd and rice, then make rice and put milk in it and put a spoon of curd and put it in a pan. When you eat, the curd will freeze and curd and rice will not be sour. Gum can make casserole in the casserole or tamarind rice also remains good from morning to evening.
8) Nowadays, instant food items like Instant Uma, Instant Poha, Cup Noodles are being found in the market, by adding boiling water Pack up, then a very good breakfast is ready. You can also try them.
9) Instant tea or coffee packets are also available in the market. After pouring boiling water, different types of tea are divpared. Similarly soup packets are also available. Dry powder of syrup is also available.
10) Keep the fennel, clove, cardamom, for the mask, with the flavor of the mouth and the digestion is also good.
by

Timesok.com
Uncategorized
10 things made from home (10 Homemade Travel Recipes You Must Try) | Timesok.com
Reviewed by
vijayakumar
on
May 05, 2018
Rating: