Topic :
The Tale Of Two Snakes)
© Timesok.com
There was a king named Devashakti, he was very upset and had a reason for his problem, his son, who was very weak. That day and day was becoming more weak.
Many famous doctors were also unable to cure him. Many famous practitioners from far-flung were called, but there was no benefit because they had a snake in their stomach.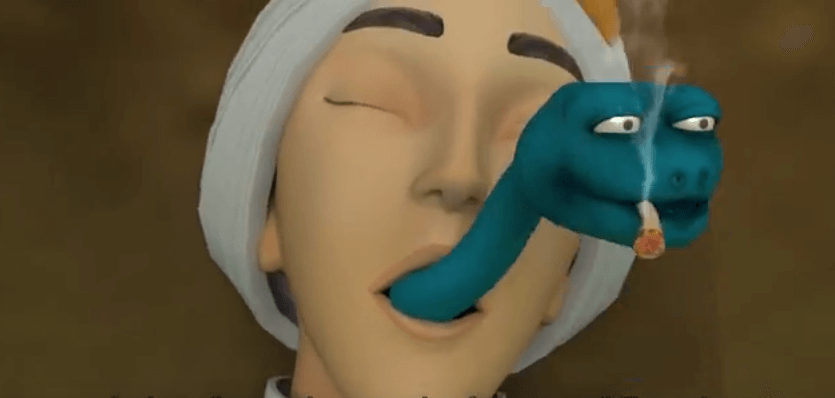 The prince also It was very upset about weakness and health. Seeing his father sad, he was very disappointed. After being fed up with his life, one night he left the palace and went to another state. He started living in a temple, and his work was being done by whatever other people donated him. He used to eat the same.
The king of this new kingdom had two young daughters. They were very good cultures and beautiful. One of the daughters said, Dad, with your blessing we get all the pleasures of the world, while the other daughter said that the person only gets the fruits of his actions. The King was angry with this comment from the second daughter. One day, he called his ministers and said that take him and marry him along with anyone outside his palace, and he will enjoy the fruits of his work.
The ministers married him to the young prince of the temple, Because he was not getting anybody else. The princess considered her husband to be god. He was happy and satisfied with his marriage. They decided to travel to a different part of the country, because building the house in the temple was not right.
Read also: Kids Story ... Story of Owl and falcon: Cheating [19459007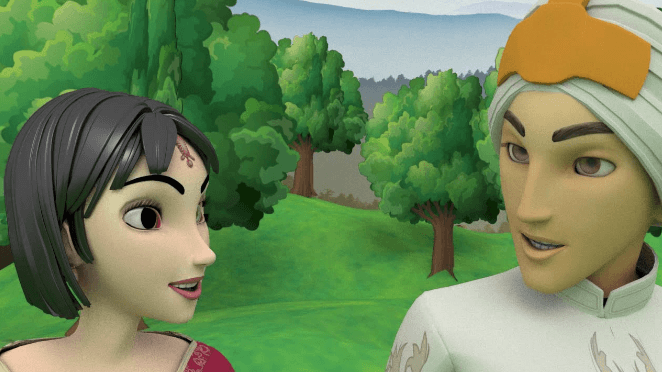 Rajkumar was tired while walking and began to rest under the shadow of a tree. The princess decided to bring some food from the nearby market. When she came back, she saw her husband sleep and saw a snake emerging from a nearby bill. When she looked at her husband's face, she saw another snake emerging from her husband's mouth. He started to look at everything secretly.
The snake near the tree said to another serpent, Why are you giving such a dear prince to so much suffering? In this way you are putting your own life in danger. If the prince will drink cumin and hot water of mustard, then you will die.
The snake of the prince's mouth said, why do you keep protecting two gold bars by putting your life in jeopardy? You do not need it. If someone put hot water and oil, then you too will die.
After talking, they went inside their places, but the princess had known their secret.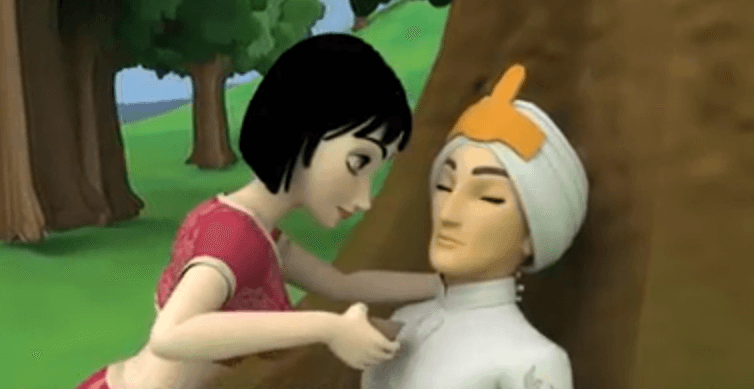 Read also: Story of Panchatantra: Stupid Brahmin and Three Thug
He divpared his hot water of cumin and mustard and fed his husband with food. Within a few hours the prince started to recover and his energy and strength returned. After that, he put hot water and oil in the bill of snakes and took two bowls of gold. The prince was now completely cured and he also had two utensils of gold. They both lived happily ever after.
Learning: You can be benefitted in the fight of enemies, so be cautious and keep an eye on your enemies.
by

Timesok.com
Uncategorized
The Tale Of Two Snakes) | Timesok.com
Reviewed by
vijayakumar
on
April 16, 2018
Rating: